Client Feedback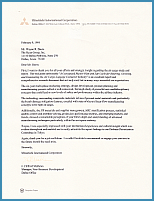 Mitsubishi International Corporation
The end-point deliverable "A Conceptual Master Plan and Life Cycle for Entering, Growing, and Dominating the Air Cargo Luggage Container Industry" is an excellent report and comprehensive research document that not only met, but in many ways exceeded our expectations. 
                         
Wayne, I was especially impressed with your international experience and cultural insight which was evident throughout and enabled me to easily articulate the report findings to our Defense-Privatization Committee in Tokyo.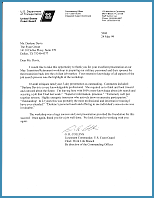 U.S. Department of Transportation, United States Coast Guard
"Outstanding!  In 2
3 years this was probably the most professional and informative training I have ever attended."
"Extremely well put together session.  Highly energetic instructor who actively drew on attendee participation."
"Darlene Davis is a very knowledgeable professional.  She required us to think and look both inward and outward about the future."
 
"I am leaving here with 500% more knowledge …"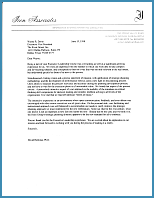 Icon Associates
   
Being a part of your Executive Leadership course was a rewarding as well as a significant growing experience for us. We were all impressed with the manner in which you were able to take complex and far-reaching subjects and conceptualize them in a way that was not only relevant to the real issues, but understood quickly by those of us new to the 
process.
 
Some say that for the 21st century, what one knows is not as important as how fast one learns the new.  Should that be the case, and we think it is, The Ryan Group's strategic planning dynamic appears to be the new standard 
for all to embrace.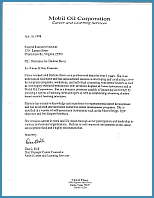 Mobil Oil Corporation
 
Darlene has exte
nsive knowledge in organizational career development and is an experienced facilitator with demonstrated success in developing and conducting career development programs, workshops, and individual counseling with senior leaders, as well as with highly technical populations with advanced degrees.
 
She is a dynamic presenter capable of imparting knowledge by utilizing a variety of learning methodologies as well as establishing a leaning climate based on adult learning principles.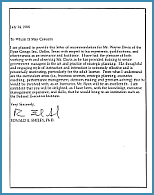 United States Navy
I have had the pleasure of both working with and observing Mr. Davis as he has provided training to senior government managers in the art and practice of strategic planning. 
His thoughtful and engaging style of instruction and interaction is extremely effective and is powerfully motivating particularly for the adult learner.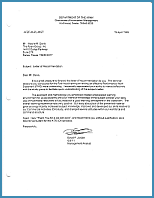 Department of the Army
The approach and methodology you employed created a fast-paced learning environment for us as students and your intensive knowledge of the subject allowed you easy use of multimedia resources to fully establish a good learning atmosphere in the classroom. 
      
The overall learning experience was very positive.  Our easy absorption of the presented material gave us a significantly increased subject knowledge, improved and developed our skills relative to our Commercial Activities (CA) study, and changed several attitudes within our workforce and command structure.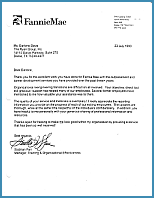 Fannie Mae
Thank you for the excellent work you have done for Fannie Mae with the outplacement and career development services you have provided over the past 3+ years.  The quality of your service and materials is exemplary! 
Organizational reengineering transitions are difficult and involved.  Your objective, direct-but still gracious-support has helped many of our employees.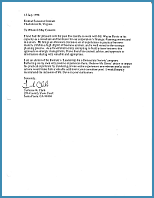 Federal Executive Institute
I have had the pleasure over the past few months to work with Mr. Wayne Davis in his capacity as a consultant and facilitator for our corporation's Strategic Planning process and initiatives. 
                
He brings an obviously extensive set of experiences in practical business matters, exhibits a high degree of business acumen, and is well versed in the strategic planning process.  As a Government entity attempting to build a more business-like approach to strategic management, I have found his counsel, advice, and approach to information sharing very valuable and appropriate.